Playing on the ambiguity between exhibition scenography and domestic landscape, these pieces are meant to set up changing landscapes to be used according to different occasions and in multiple ways. Artworks, objects and people can lean against, hang from, stand on or sit on them. A horizontal familiar relationship
between users and artworks is thus established: one sits on a bench while
opposite to it stands an artwork.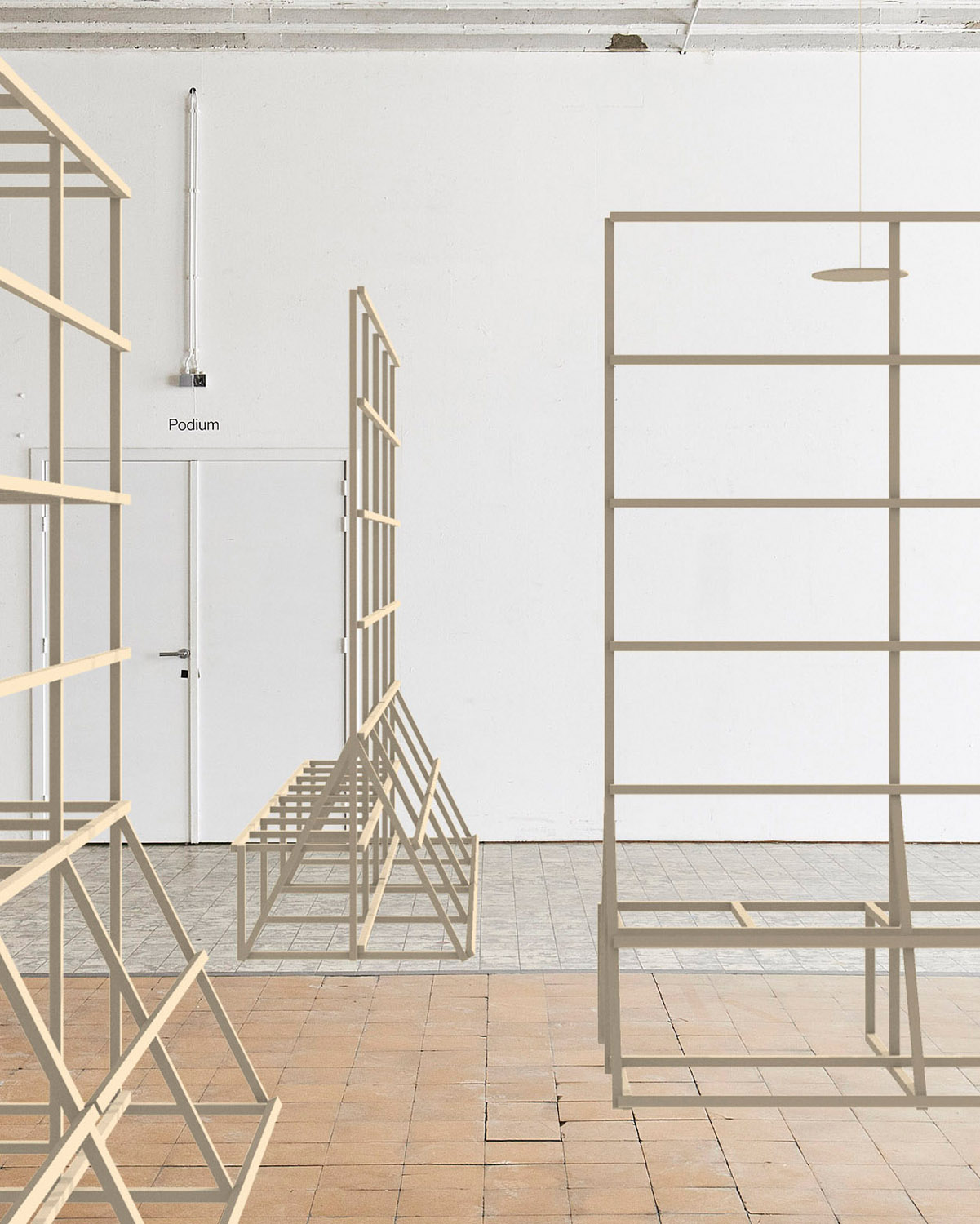 These elements are meant to be freely assembled in the gallery's space. They offer a continuous bespoke exhibition environment, fragmented or continuous, from transparent exhibition set-ups, to smooth surfaces concealing the surrounding walls. They challenge or embrace the existing exhibition areas, as an ever-changing exhibition space, proposing and questioning their very raison d'être. The result will be a fluctuating environment from one exhibition to the next.
Competition 2019
220 m2
Leuven, Belgium
In collaboration with Galaad Van Daele