Since their inception in the 1980s, Cairo satellite cities have been challenged as a "new hybrid globalized Americano-Mediterranean lifestyle", projecting a disconnected urban model from its context. Yet these settlements offer qualities appreciated by their inhabitants; a loose and open urban fabric, green spaces, desert-quiet environment and a better air quality. This is an apartment block with 16 units in one of these satellite cities, that attempts to create 'urbanity' – a more benevolent and attractive environment –, with a simple and versatile structure, enlightened by vernacular strategies to harness the climate.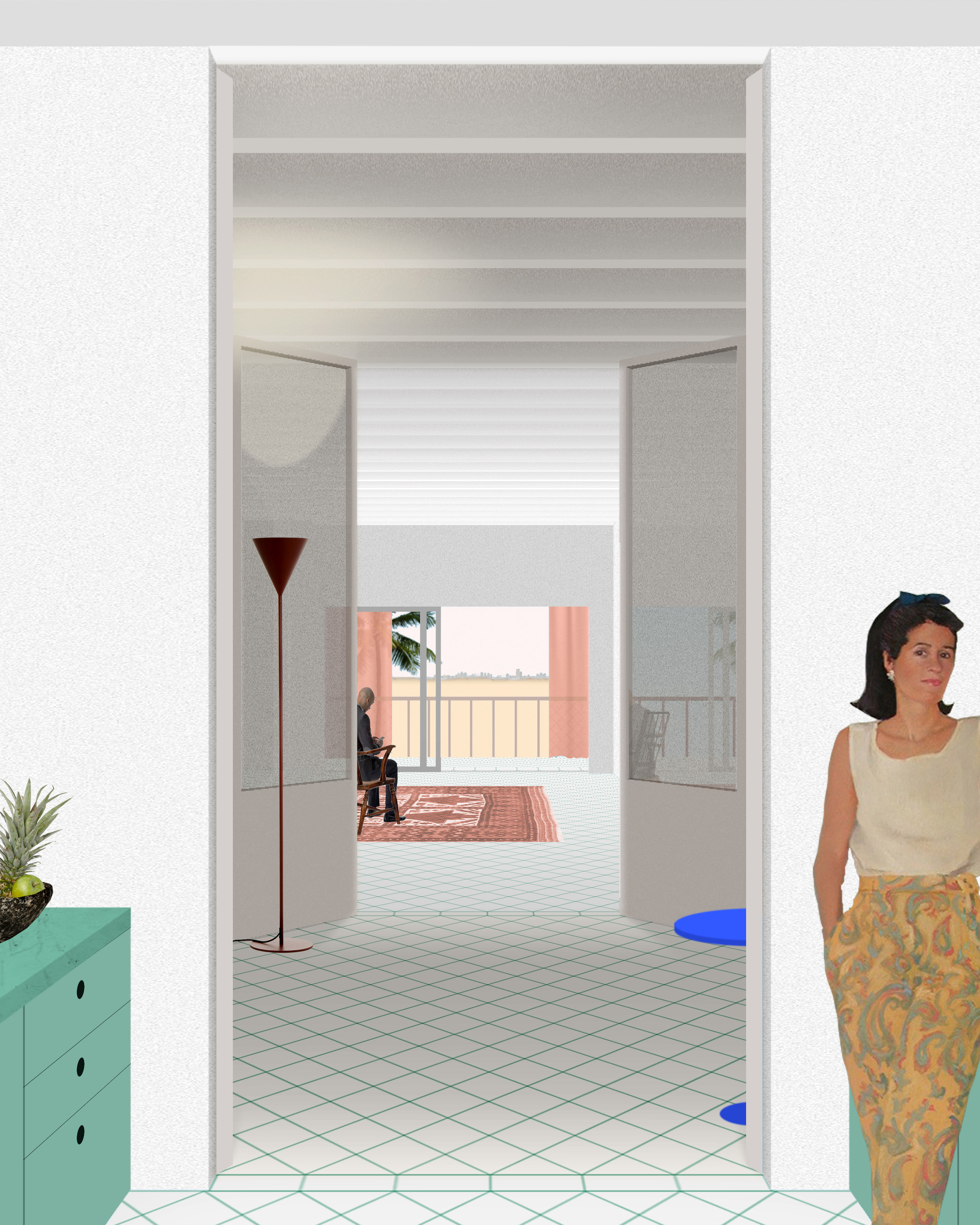 The building is a compact 5-level high volume with a single-height portico wraping the east and north entrances. Conversely, on the south and west side, the floor slabs project to generate outdoors spaces for the flats that are protected by a simple array of vertical piers, that in turn define distinct elevations to each side. The apartments are distributed along 4 bays in dual aspect typologies and thus cross-ventilated. The typologies are based on a basic enfilade of rooms, including two duplexes with gardens on the ground floor and larger penthouses with a more spacious living room and a terrace. The roof top of the building signals its presence by means of a collection of machines – potentially ensuring the building's self-sufficiency – that counterbalance its formal consistency. The
façade is finished with a light render and filtered by vivid balustrades and curtains, which provide shading possibilities to each flat.
Private 2019
4.450 m2
Cairo, Egypt
In collaboration with Galaad Van Daele